A Rottweiler needs an experienced dog owner who has experience in dog training and keeping. Here it is important that you can set clear rules that are also consistently followed. The Rottweiler is a family dog that is also very popular with families with children thanks to its strong nerves.  
Typical breed characteristics of a Rottweiler
    Character: courageous, self-confident, curious
    Size: male 61 68 cm; female 56 – 63 cm
    Weight: 35 to 60 kilograms
    Colours: black
    Life expectancy: 8 – 10 years
The Rottweiler can reach a height of 68 cm and a maximum weight of 60 kilograms.
This dog breed is considered to be very self-confident, alert and courageous. It can be used for many dog sports and is considered a working dog. When jogging or cycling, the Rottweiler might reach its limits.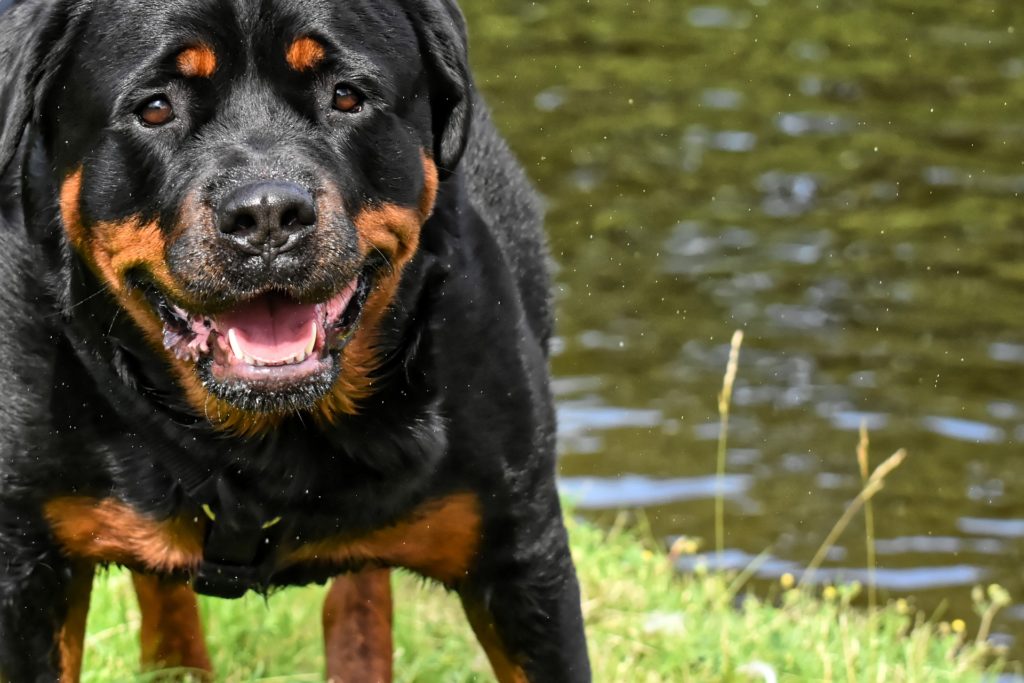 With a life expectancy of 8 to 10 years, the Rottweiler is somewhat below the average of other dog breeds.
The Rottweiler is often used in military service or by the police because of its strong nerves and its very pronounced protective instinct. 
Typical diseases of this breed include hip problems, heart disease and leukoencephalomyelopathy.
Training and care
When training a dog, it is very important to be consistent. With a lot of exercise and good training, the Rottweiler can become an excellent family dog.
Especially because of its mass and self-confidence, good training, for example in a dog school, is very important.
The Rottweiler should not be trained by an inexperienced dog owner, as the owner should be very assertive and have enough experience.
The most important training rules with a Rottweiler are consistent action, clear commands and loving and praising treatment as well as a clear hierarchy where the human is above the dog.
Especially in the young years as a puppy, the Rottweiler should be well educated and socialised. 
When grooming, the hanging ears in particular must be cleaned thoroughly to prevent inflammation.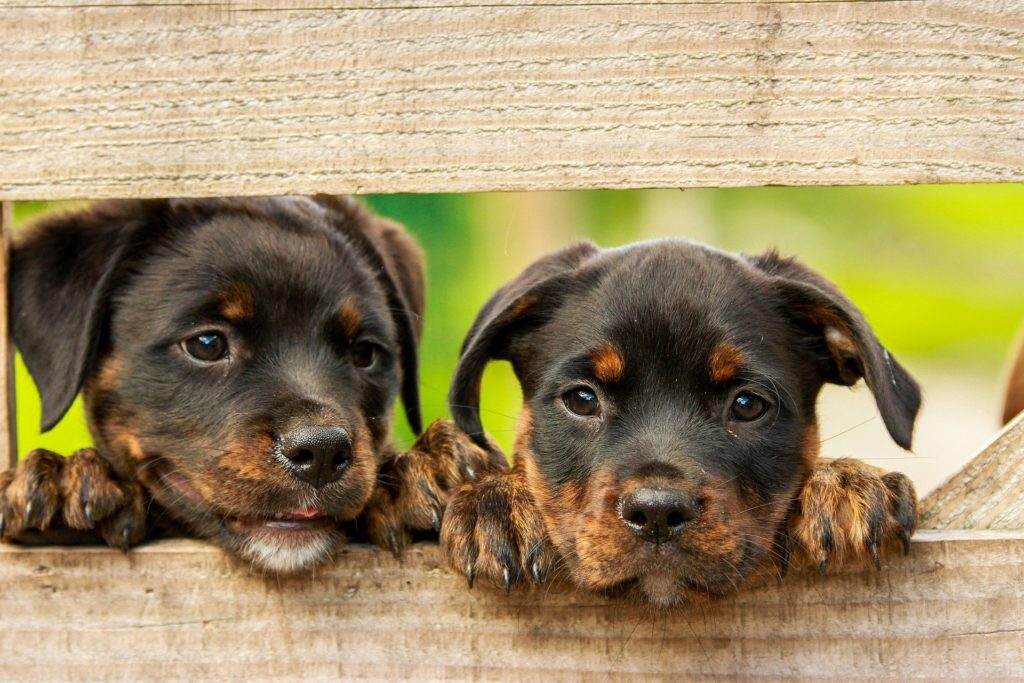 Grooming is very easy with the Rottweiler and he only needs daily brushing for extra help.
Who is the Rottweiler suitable for?
The Rottweiler needs a calm and self-confident owner who has a lot of experience with dogs and has clear rules as well as consistent behaviour.
Especially due to its careful nature and loving character, it is wonderfully suited as a family dog. Good training is a must for this.
The Rottweiler is also very good with children due to his strong nerves. 
He needs a lot of exercise and outdoor exercise and loves the outdoors. Therefore, it is advisable not to keep a Rottweiler in a big city, but rather in the countryside.
This dog breed needs a lot of affection and petting and wants to be integrated in a family. Therefore, the owner needs a lot of time and should not be kept alone for too long. 
The Rottweiler can also serve wonderfully as a guard dog for a yard and can protect its family against intruders very well. However, the owner should not be too fearful or insecure with the handling of a Rottweiler, as this dog breed needs consistent and self-confident action.
How much does a dog cost to purchase?
One of the biggest cost factors is the initial purchase cost. Depending on the breed, your dog can cost from around 100 EUR shelter fee.
For some purebred dogs with an impeccable pedigree, the price can be significantly higher. A Tibetan Mastiff from a first-class breeder costs 10,000 EUR and can reach record prices of 2 million EUR.
As a rule, you should expect a price of 500 to 1,500 EUR for most breeds.
As an example, you can assume these prices for a puppy:
In addition to the purchase price, you will also have to buy the first equipment for your dog. You can buy this equipment in pet stores and get advice on what makes sense for the beginning.
The initial equipment includes
    Basket
    Various dog toys
    Leash
    Transport box
    Food and water bowls
    Claw and tick tongs
These items can be bought before the dog moves in. Of course, you should think about the right size.
Again, prices can vary greatly and you can buy good condition items second-hand for a bargain price or opt for the expensive luxury versions.
It's also up to you whether you want to pay attention to quality or buy cheap.
A realistic price range for the initial equipment starts at 100€ and can cost much more, depending on the size of the dog and your personal preferences.
Once your dog has moved in with you, you may want to buy new accessories as time goes on. There are no limits to what you can buy and you will certainly spend a few euros on pet supplies.
Which dog breeds make good family pets?
With so many dog breeds to choose from, there are some dogs that would make a good family dog.
Not all of them have these characteristics, but you might like one that makes you say, "Yes, I could imagine that for us!
Beagles are extremely fond of children, friendly, even-tempered and also have a strong sense of self-confidence. Weighing between 10 and 18 kg, they belong to the small dog breeds. They appear bright, playful, agile and are particularly intelligent. Their short coat does not require any special care.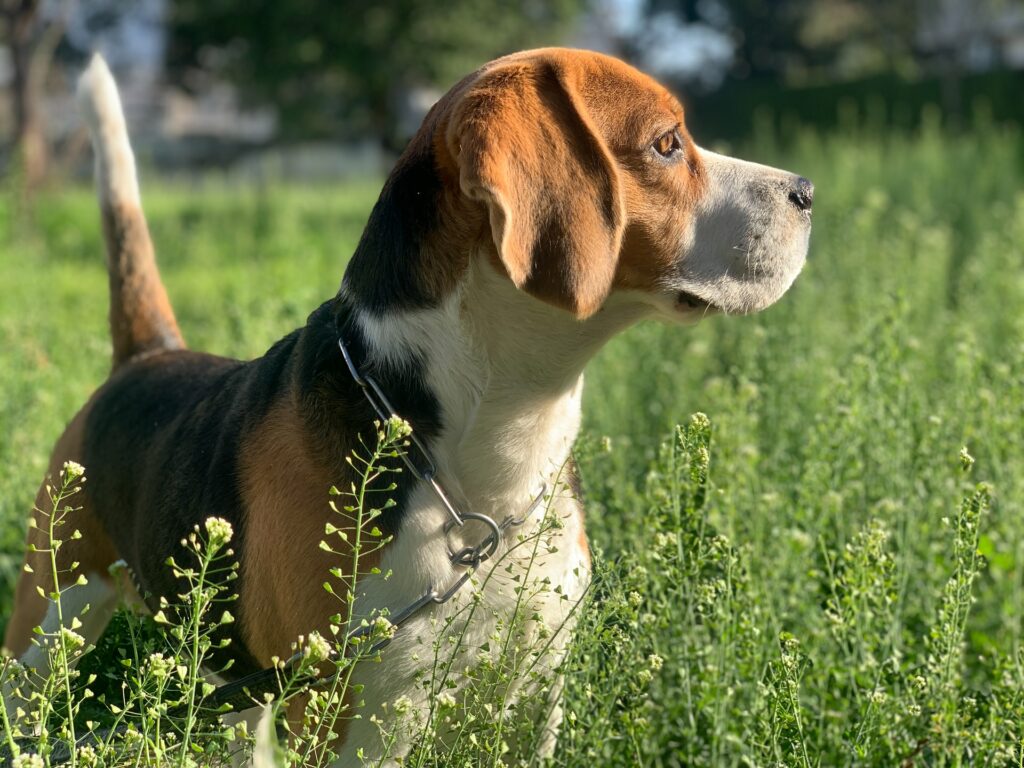 Small dog breeds: Chihuahua
The Chihuahua, which comes from Mexico, weighs between 1.5 and 3 kg and fits into any waistcoat pocket. With its lively nature, it appears extremely self-confident, spirited, courageous and curious. Chihuahuas are also known for their affection. This dog breed is a real couch snuggler with both long and short fur.
Small dog breeds: Maltese
The small Maltese weighs 3 to 4 kg. This makes it one of the mini dog breeds and makes it particularly suitable for keeping in smaller living areas. The Maltese city dog is intelligent, alert and spirited. He is also lively, eager to learn and playful. In conclusion, his affectionate nature makes him ideally suited as a family dog. With its medium length coat, it has somewhat higher grooming needs. Regular grooming may be necessary.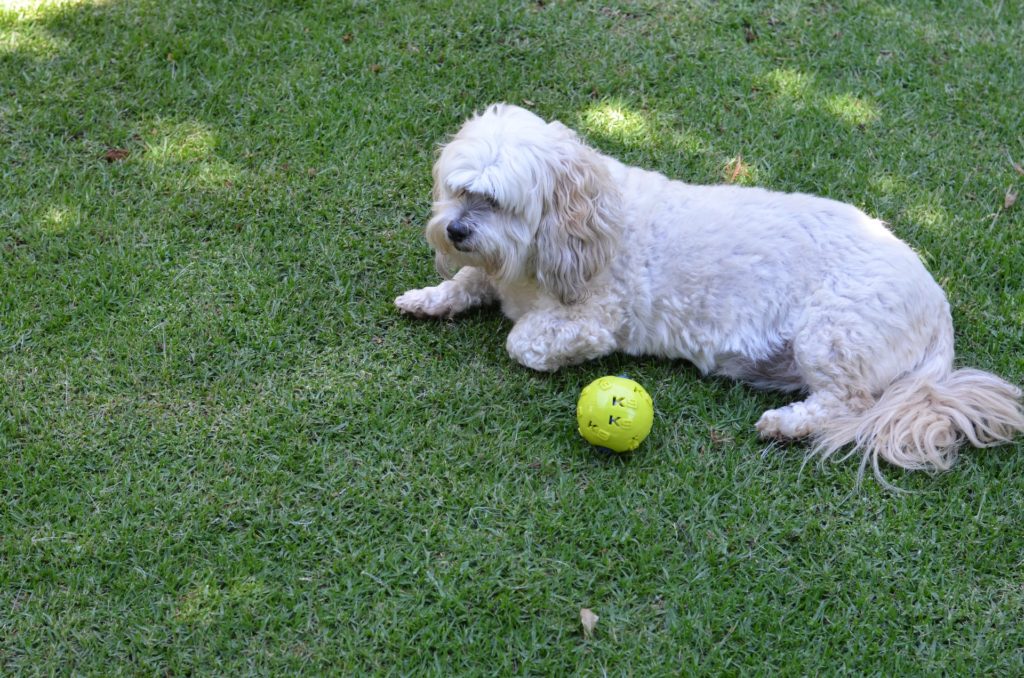 For more information on the Maltese, see our breed comparison of Maltese and Havanese.
Medium-sized dog breeds: Dalmatian
101 Dalmatians – who doesn't know the film? Children love the spotted four-legged friends. And rightly so! At 24 to 32 kg, they belong to the medium-sized dog breeds. They are extremely spirited, which is why they are less suitable for small children, but very suitable for older ones. They are also cuddly, attentive, loyal and agile. Their sensitive nature makes them a true comforter of souls. They are also known for their affection and intelligence. Due to their short coat length, no special grooming is required.
Medium-sized dog breeds: Labrador Retriever
Things get a little bigger with a 25 to 36 kg Labrador. This people-oriented four-legged friend delights with its playful character, good-naturedness and bright nature. Labradors are particularly loyal and reliable. They have a short coat that requires little time to groom.
The following breeds are also suitable:
    Yorkshire Terrier
    Cavalier King Charles Spaniel
When choosing a dog breed, bear in mind that every dog has its own character and that there are also dogs that belong to a suitable dog breed but are still not suitable for the job of a family dog.