The Cane Corso is a true family dog and needs plenty of space to romp and play. Due to its loyal and relaxed nature, it is also very popular with families with children. The owner of a Cane Corso should have some experience in handling dogs in general and should seek the help of a dog training school.  
Typical breed characteristics Cane Corso
    Character: loyal, willing to learn, relaxed
    Size: Male 62 – 70 cm; female 58 – 66 cm
    Weight: 38 to 50 kilograms
    Colours: Red, black, grey, 
    Life expectancy: 10 – 11 years
The Cane Corso used to be very popular with Alexander the Great. But other celebrities like Vin Diesel also love this sporting dog breed.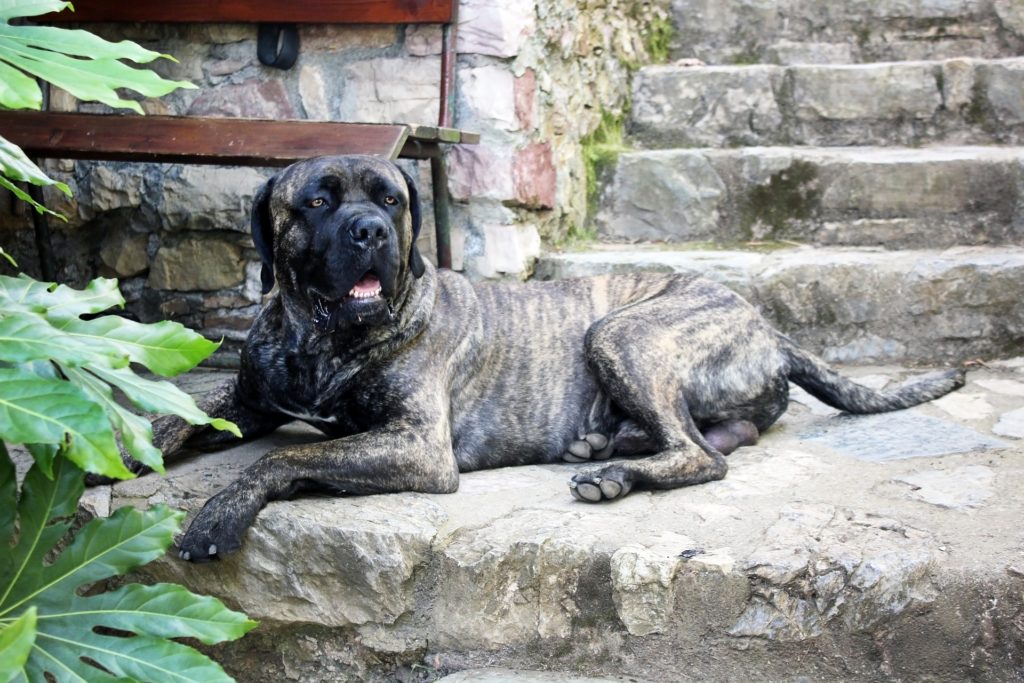 Due to their loyal and eager-to-learn character, they are very popular with all dog owners.
Since the Cane Corso dog breed is considered a fighting dog in some federal states and certain character tests must be carried out before purchase, the owner should definitely inform himself about the regulations in his respective federal state beforehand.
The Cano Corso grows up to 66 cm tall and can gain up to 50 kilograms in weight.
Its life expectancy is between 10 and 11 years.
Typical diseases associated with this breed include heart muscle inflammation, eye problems and joint problems.
Training and care
As the Cane Corso is very powerful and assertive, it is essential to invest in a good dog training school.
The most important thing when training a Cane Corso is a lot of patience and empathy with enough petting. The Cane Corso cannot tolerate too hard training and could become aggressive later on. 
The Cane Corso should be introduced to people and small children when it is still a puppy, then it can be wonderfully socialised.
If you would like to know which dog breeds are particularly easy to care for, you can read about this in our great article "Which dog breeds don't shed?
Due to its quite strong and robust body, the Cane Corso needs an owner who leaves no doubt about the leadership role.
The coat of the Cane Corso should be brushed daily to remove dead hair from the coat. On the whole, the Cane Corso is very easy to groom and should only be assisted when shedding.
Who is the Cane Corso suitable for?
The Cane Corso is a very headstrong dog and the owner should already have experience in dealing with dogs.
This dog breed is mainly suitable in the countryside than in the city centre, as he needs enough space to romp and run. It needs its own territory, which it can guard through its innate instincts.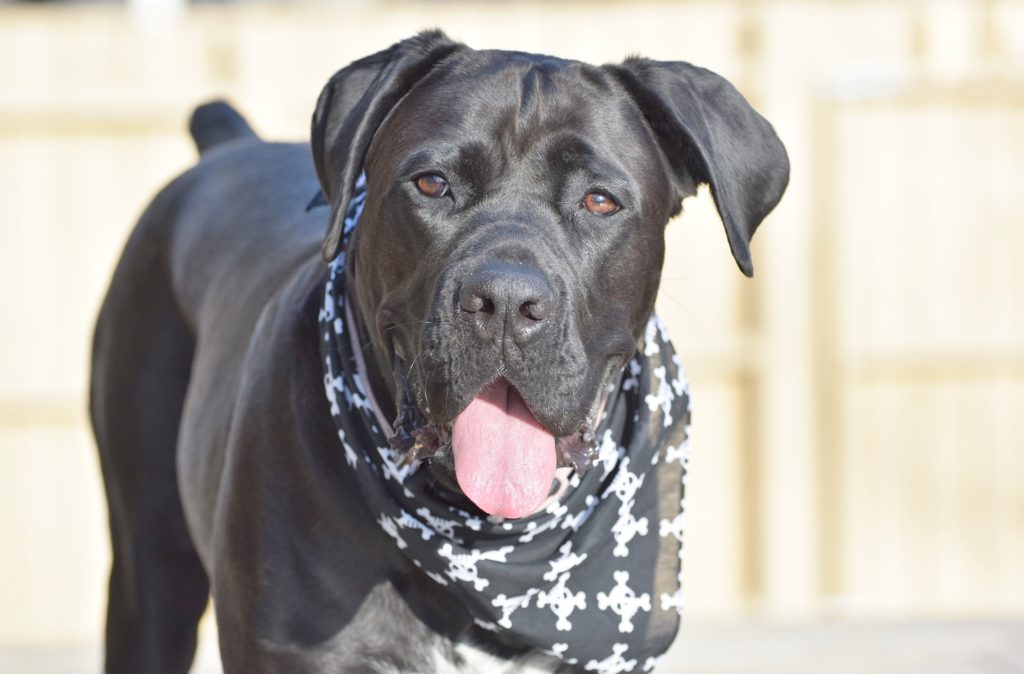 It is also important that the Cane Corso is not left alone for hours at home. He needs a large family around him, whereby children are also very welcome. 
The Cane Corso is a wonderful family dog and should definitely be well socialised and trained in the puppy years. A good breeder already integrates the first steps playfully into his rearing. Should you acquire a young dog, you should definitely invest in a good dog school, not only for the Cane Corso.
In some federal states this dog breed is considered a fighting dog and some municipalities require a temperament test. Before buying this dog breed, make sure to find out which regulations apply in your region. 
If you would like to know how much a dog costs per month, you can find out this and much more in our current article What does a dog cost per month?
With plenty of exercise and exercise, the Cane Corso is the perfect companion for you.
Which dog breeds are suitable as family dogs?
With so many dog breeds to choose from, there are some dogs that would make a good family dog.
Not all of them have these characteristics, but you might like one that makes you say, "Yes, I could see us having this dog!
Beagles are extremely fond of children, friendly, even-tempered and also have a strong sense of self-confidence. Weighing between 10 and 18 kg, they belong to the small dog breeds. They appear bright, playful, agile and are particularly intelligent. Their short coat does not require any special care.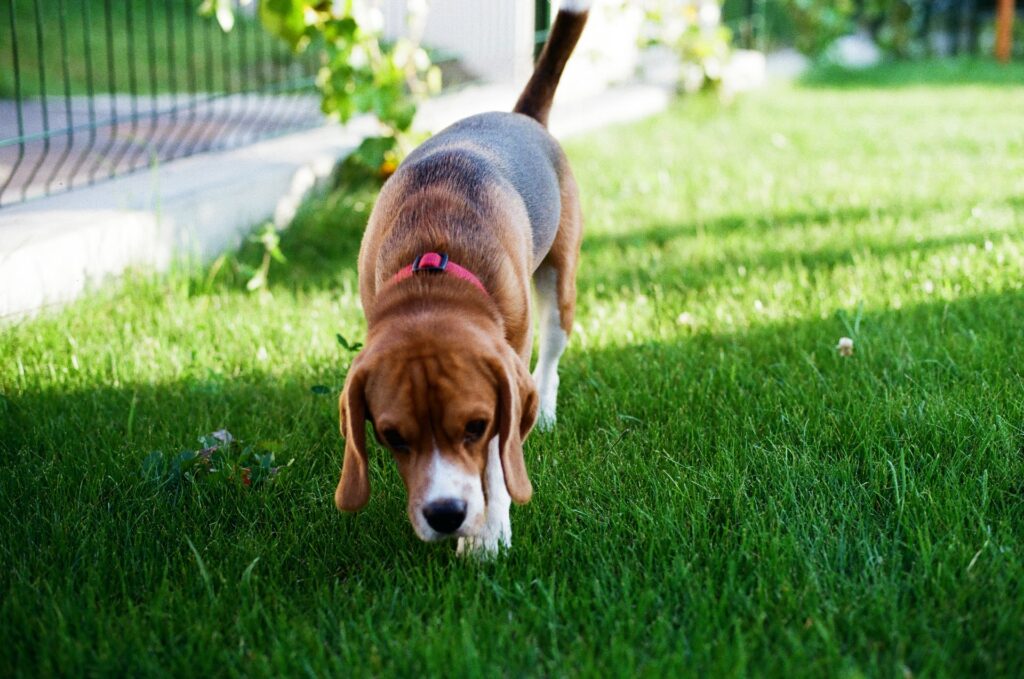 Small dog breeds: Chihuahua
The Chihuahua, which comes from Mexico, weighs between 1.5 and 3 kg and fits into any waistcoat pocket. With its lively nature, it appears extremely self-confident, spirited, courageous and curious. Chihuahuas are also known for their affection. This dog breed is a real couch snuggler with both long and short fur. A bit larger and similar to the Chihuahua is the Yorkshire Terrier.
Small dog breeds: Maltese
The small Maltese weighs 3 to 4 kg. This makes it one of the mini dog breeds and makes it particularly suitable for keeping in smaller living areas. The Maltese city dog is intelligent, alert and spirited. He is also lively, eager to learn and playful. In conclusion, his affectionate nature makes him ideally suited as a family dog. With its medium length coat, it has somewhat higher grooming needs. Regular grooming may be necessary.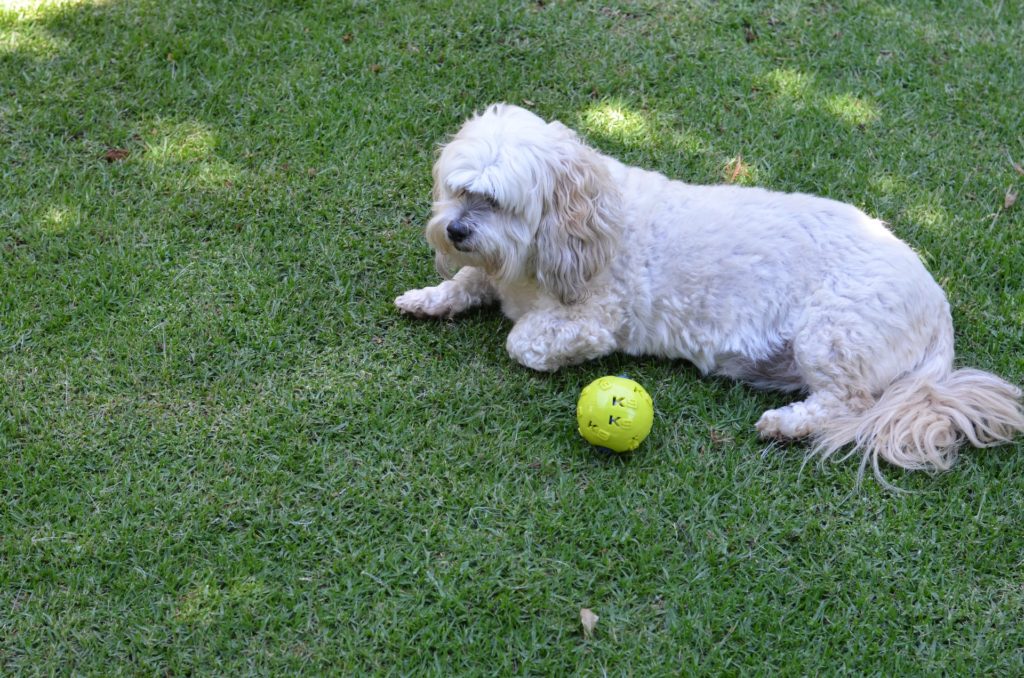 For more information on the Maltese, see our breed comparison of Maltese and Havanese.
Medium-sized dog breeds: Dalmatian
101 Dalmatians – who doesn't know the film? Children love the spotted four-legged friends. And rightly so! At 24 to 32 kg, they belong to the medium-sized dog breeds. They are extremely spirited, which is why they are less suitable for small children, but very suitable for older ones. They are also cuddly, attentive, loyal and agile. Their sensitive nature makes them a true comforter of souls. They are also known for their affection and intelligence. Due to their short coat length, no special grooming is required.
Medium-sized dog breeds: Labrador Retriever
Things get a little bigger with a 25 to 36 kg Labrador. This people-oriented four-legged friend delights with its playful character, good-naturedness and bright nature. Labradors are particularly loyal and reliable. They have a short coat that requires little time to groom.
The following breeds are also suitable:
    Yorkshire Terrier
    Cavalier King Charles Spaniel
    Pug
When choosing a dog breed, bear in mind that every dog has its own character and that there are also dogs that belong to a suitable dog breed but are still not suitable for the job of a family dog.