They are elegant, independent and yet so cuddly – our house cats. They demand all our attention and we love them for it. Cats also like to check whether their two-legged staff is immediately on hand when they want to come in or out – or not.
Who doesn't know it: the cat protests loudly because it wants to go into the garden. As soon as you open the door, the little diva turns around on her paws and walks away with an inimitable, slightly arrogant look, only to start the game all over again 5 minutes later.
So that your cat can go outside and back into the apartment, depending on its mood, without you mutating into a bouncer, cat flaps are a good solution. Optimal are smart cat flaps, which recognize your own cat and deny access to strange cats.
However, sometimes it is not possible to install a flap for various reasons. But do not worry, there are good alternatives.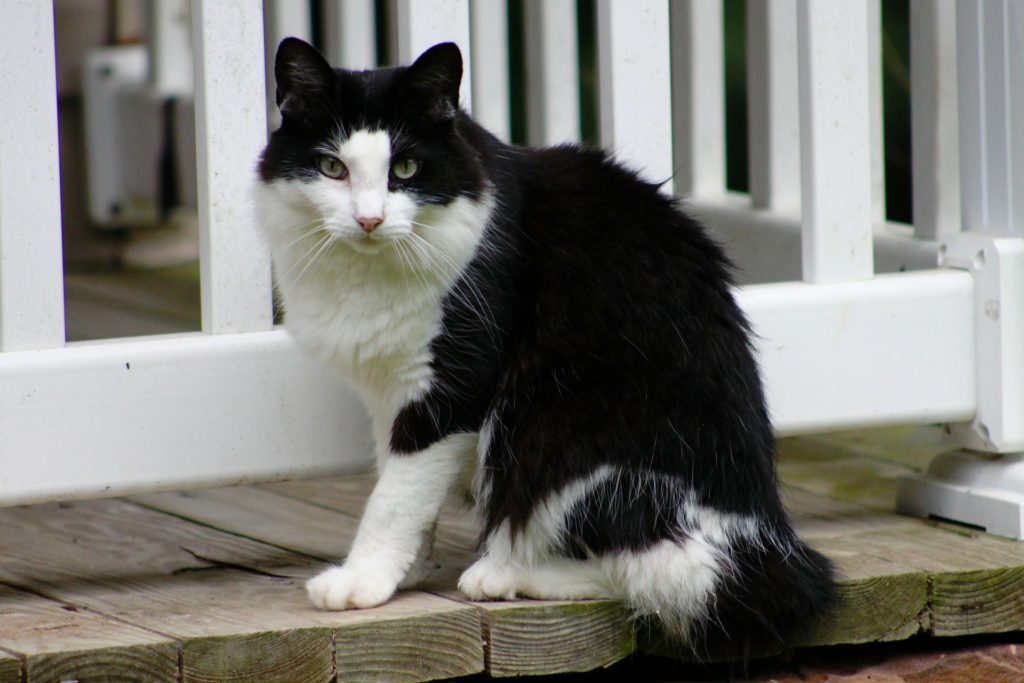 In and out – safe alternatives to cat flaps
You live in a block of flats or in a rented house. In a block of flats, the installation of a cat flap is out of the question, and in rented properties, very often the landlord does not play along. But how can you give your cat the free access it wants?
In an apartment in a block of apartments, so-called "cat ladders" are suitable for safely transporting your cat in and out of the apartment. Cat ladders, respectively cat stairs are available in different variants. They are attached to the wall of the house and the cat can easily climb the steps to the balcony or an open window on a higher floor.
The most popular variant is the spiral staircase. The cheapest is a thinner board, which leads from the floor to the balcony or steps, which are attached to the house wall without a guide rod. It is important that you ask the landlord for permission here as well and that the cat stairs are not so stable that an unwanted biped can get onto someone else's balcony.
No cat flap – so the free access succeeds
If, on the other hand, you have rented a house or do not want to install a cat flap for certain reasons, there are two possibilities.
The first option is to train your cat to leave the house only at certain times, or to come back at a certain time. With tasty food and even better treats, it is quite possible to condition your cat to an approximate time. After a while, your cat will quickly realize when you are home and when you are not and the approximate time she will be called in and soon be waiting for you.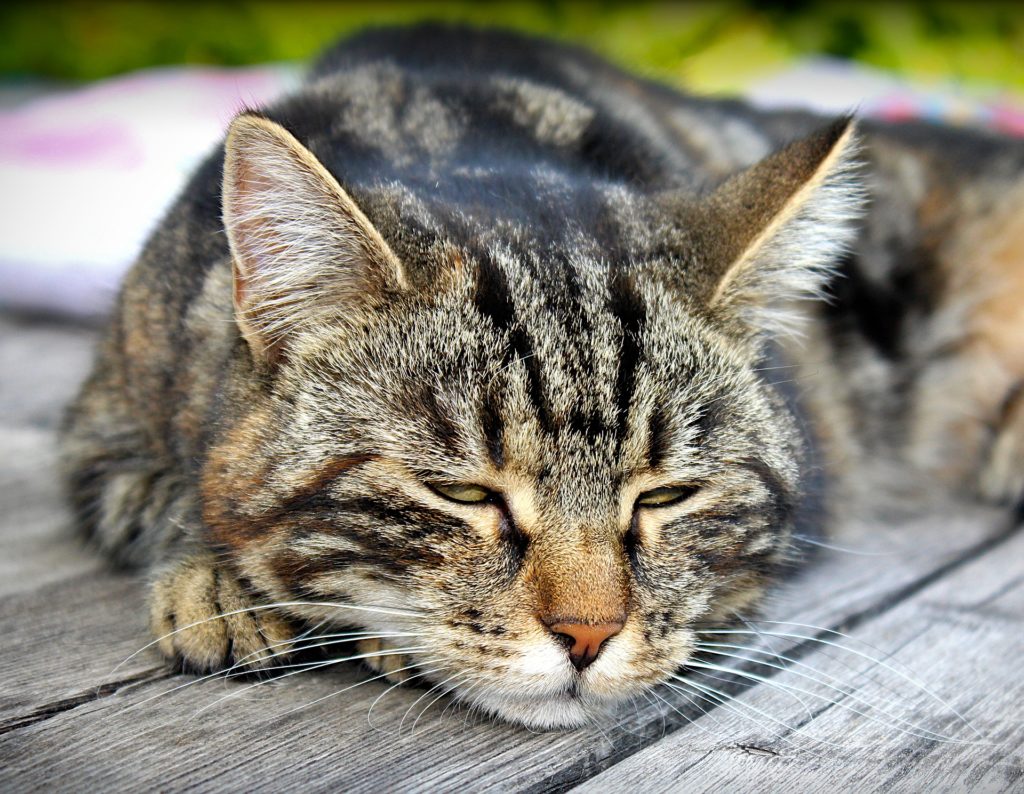 If your cat is used to her regular feeding times, this can be used as a means to get your cat to always come back to you at the same time. Maybe she will be waiting just like the cat in this picture, outside your front door?
Especially in winter and in case one of you is late or your cat doesn't feel like spending the night in the house one day, you should set up a protective and warm shelter for your pet.
The cat bell – the funniest of the two options.
If the training is too long or too unsafe for you, there is another great alternative to a cat flap, namely the cat bell. Sounds strange at first to ring for your cat – but it is not.
Here you can choose between two different variants.
The first variant is a motion detector and a receiver. The motion detector is placed directly on or above the door your cat chooses most often to be let into the house. The motion detector announces the arrival of your cat: the "bell", a signal sounds.
The second variant is a pressure-sensitive mat, which is placed under the normal doormat and a receiver. If your cat sits down on the doormat, the receiver also signals with a beep. So you know that your cat has come home and you can let him in.
Both variants are a good help for outdoor cats, but have small weaknesses. With the motion detector you can't be 100 percent sure that it's really your cat that has triggered the motion detector and not foxes, rabbits and co. or the neighbors' fat tomcat.
The pressure-sensitive mat, on the other hand, must not get wet, so you can only lay it out in a dry place that is protected from rain.
Down below we have summarized our most popular posts for you in a great overview:
Summary – these alternatives are possible for your cat even without a cat flap when going outside
Many tenants can't install a cat flap because it is not wanted by the owner. Fortunately, there are several alternatives how you can still let your cat out and it also comes back to you.
In total, we know of four different alternatives to the traditional cat flap, where your cat can simply walk through when it wants to. These alternatives are:
    The cat ladder or also called cat stairs: this ladder can overcome your cat to climb up one floor. Make sure that your landlord agrees with the installation and that the stairs / ladder is not too big, so you could get uninvited visitors.
    Training regular feeding times to come home. The cat, being a creature of habit, loves regular routines. Cats are said to be able to recognize rhythms even across weeks and months. Therefore, it is obvious to teach your cat fixed feeding times to come home to your own four walls.
    The cat bell: for this, your cat wears a collar with a transmitter that is detected by the motion detector on your door. If your cat is at the door, it will ring your bell inside. You can open the door and know when your cat is there.
    The pressure mat: this pressure-sensitive mat is placed directly in front of your front door. If it registers a weight, the mat tells you and you can open the door for your cat. Problematic: other animals can also trigger the mat.
Try the different variants yourself, depending on your local conditions. Every cat is different and reacts to the alternatives according to its needs.